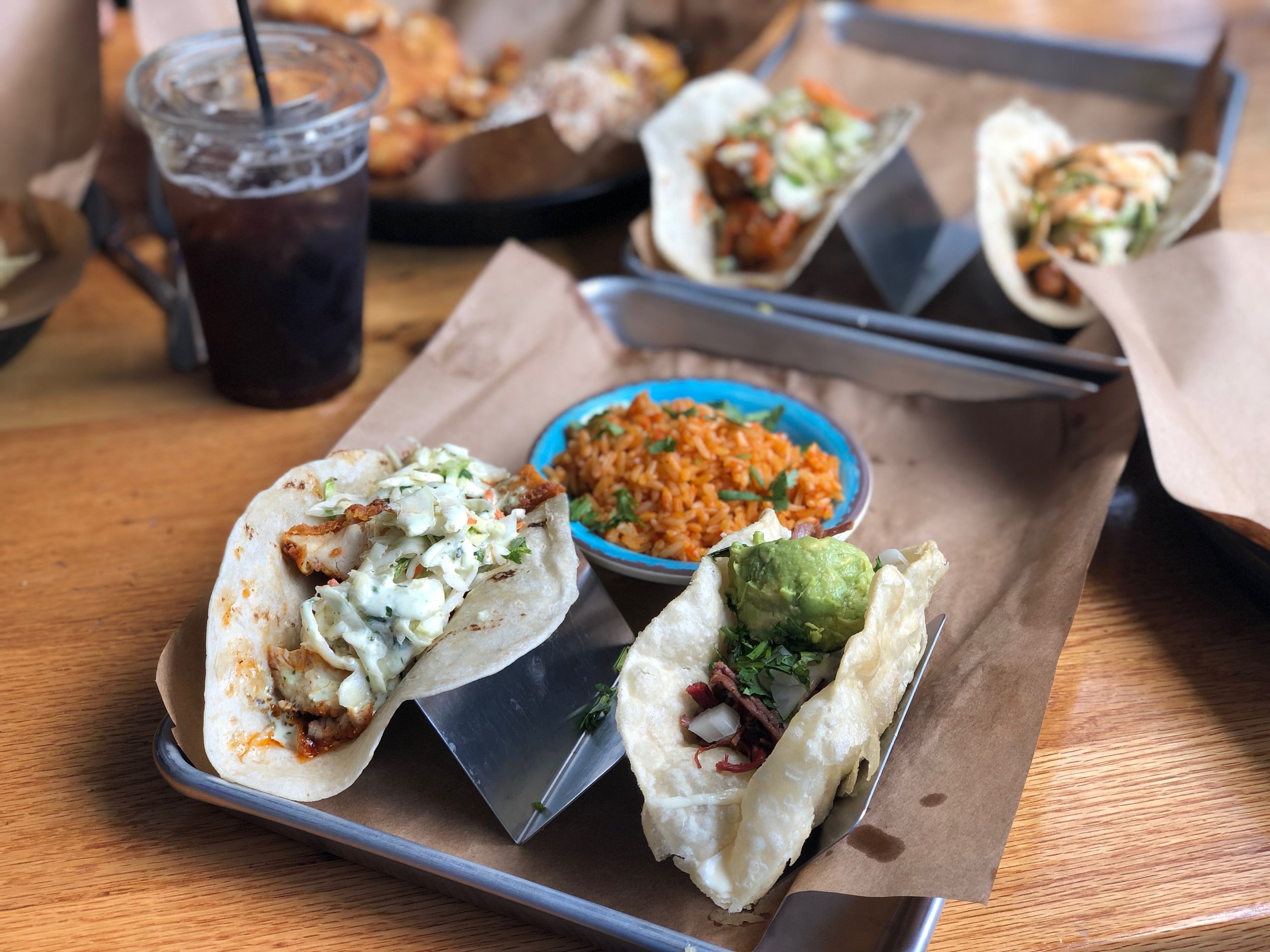 LOCATED IN THE FACTORY AT FRANKLIN
Located in the Factory at Franklin, Mojo's Tacos is a fresh and innovative taco shop with a Tennessee twist.
The menu is constantly evolving, but it is all about the tacos... fresh meats and produce, sauces created daily from scratch, handmade corn and flour tortillas, our signature "puffy" taco and all-natural paleta popsicles for the kids.
Warm tortillas just off the plancha, chef-driven recipes, a full selection of craft tequilas and beers from local brewers... these are just a few of the Mojo's hallmarks that we're proud to share with middle Tennessee residents and visitors. If you like slow-smoked brisket, chicken, seafood, or pork in your tacos, our in-house smoker won't disappoint. As a fast-casual, quick-serve restaurant, we do not take reservations, but we firmly believe that our tacos are worth the wait.
Our namesake, Mojo the Bull, is the beloved pet of one of our co-owners. Weighing in at over 2,000 pounds, he's an imposing animal with a gentle heart. Mojo spends his time watching over his herd and eating great food on his farm just a few miles from here, and our objective is to treat every guest with the same love and hospitality that Mojo enjoys every day on the farm.
Keep an eye out for the Mojo's Taco Truck around town too! Follow @mojos.tacos and @mojostacostruck on Instagram; @mojos_tacos on Twitter and @mojostaco on Facebook for the latest on all things Mojo's.
Location
230 Franklin Road
Franklin, TN 37064
(615) 435-3476